In dit artikel
Inhoudsopgave
Artikelen in deze categorie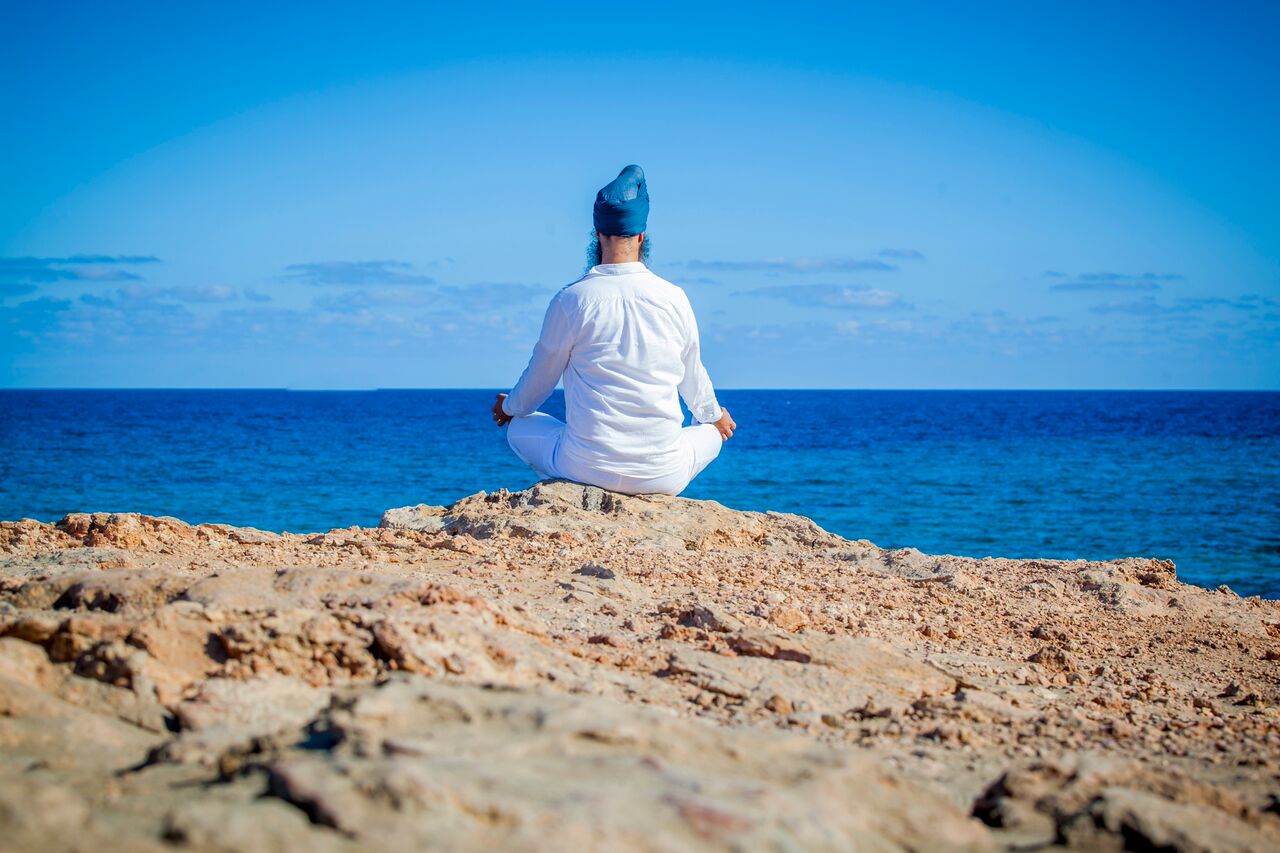 Bekende mantra's in Kundalini Yoga
Enkele belangrijke en bekende
mantra
's in
Kundalini Yoga
zijn:
1. Ong namo guru dev namo
2. Ardas Bhaee
3. Rakhe Rakanhaar
4. May the Long Time Sun
(deze lijst wordt nog aangevuld)
1) Adi Mantra
Deze mantra wordt gebruikt voordat er gestart wordt met oefeningen (
kriya
). Het is dus de openingsmantra. Deze mantra wordt gebruikt om in te tunen met de goddelijke kennis die we in ons hebben. De mantra wordt minimaal 3x gedaan.
De mantra:
Ong Namo Guru Dev Namo
Vertaling:
Ong Namo -I bow to the subtle divine wisdom
Guru Dev Namo - I bow to the divine teacher within
De mantra is hier te beluisteren:
https://www.3ho.org/files/mp3s/adi-mantra.mp3

2) Mantra 'Ardas Bhaee'

Dit is de mantra voor beantwoorde gebeden, het doorstaan van moeilijke periodes en het loslaten van zaken. Voordat je begint neem je hetgeen in gedachte waarvoor je de mantra opzegt. De mantra begint met affirmeren dat het een gebed is, hierna verbind je jezelf met de hogere
energie
ën en tenslotte laat je het los het universum in.
De mantra:
Ardas Bhaee, Amar Das Guru, Amar Das Guru
Ardas Bhaee
Ram Das Guru, Ram Das Guru, Ram Das Guru
Sachee Sahee
De vertaling:

"The prayer has been given to Guru Amar Das. The prayer is manifested by Guru Ram Das. The miracle is complete."
3) Mantra 'Rakhe Rakanhaar'

Dit is één van de krachtigste mantra's en beschermt tegen negatieve krachten binnen en buiten onszelf. Hij is opgebouwd uit de woorden van Guru Arjan, de 5e Sikh Guru en zijn bedoeld voor volledige bescherming. Het geeft energie, draagt bij als je fysiek zwak bent of wanneer je financieel beperkt bent. Deze mantra geeft ons toestemming om begeleid te worden door het goddelijke dat altijd barmhartig is. Het verwijdert de blokkades die jou in de weg staan om je bestemming te vervullen. Alles dat niet bij jou hoort, verdwijnt hiermee.
De mantra en vertaling:
Rakhe rakhanhaar aap ubaarian / Oh protector, the One who protects, you yourself lifts us up, carries us across.
Gur kee pairee paa-ee-ay kaaj savaarian / You gave us the touch of the Lotus Feed of the Guru, and our work is totally taken care of.
Ho-aa aap dayaal manoh na visaarian / You are merciful, kind and compassionate. Our minds do not forget You.
Saad janaa kay sang bavajal taarian. / In the Sadh Sangat, in the company of those living in consciousness, You carry us across and save us from misfortune, slander and disaster.
Saakat nindak dusht kin mahe bidaarian / In an instant you cut away the negativity and slander.
Tis sahib kee tayk Nanak man mahe / That Lord and Master is my anchor and support. Oh Nanak, hold firm to that One in your mind.
Jis simarath sukh ho-ay sagalay dukh jaa-ay / Remembering God in meditation happiness comes and all sorrows and pains simply vanish. 
4) Mantra: May the Long Time Sun
Dit is het lied dat gezongen wordt als afsluiting na het beoefenen van
Kundalini Yoga
.
May the long time sun
Shine upon you,
All love surround you,
And the pure light within you
Guide your way on
Sat Nam
Sat Nam
Sat Nam